Christmas In Norway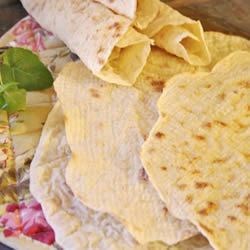 Norway Dessert Lefsa
It's very snowy and cold in Norway at Christmas. Where Central Florida is in the mid 70's this time of year, Norway is close to single digits.
Children in Norway receive a small present every day leading up to Christmas. The gifts are normally small and rather practical like a pencil, a toothbrush or chocolates.
The big day of Christmas celebration is Christmas Eve. It's also when the family meal is served. What you'll find on a Norwegian dinner table is turkey, smoked lamb and pork. And a traditional dessert is made 50% of rice pudding and white cream, served with sugar and strawberry sauce. After the meal, the family will gather in the living room to open presents.
Lefsa is a very traditional dessert in Norway. It's basically a creamy, buttery potato flat dessert. Here's a link for the recipe.
http://allrecipes.com/recipe/norwegian-lefse/
When it comes to decorations, .lots of ta-do is made about the Christmas tree. Often presents are hung on the tree instead of being placed underneath it as we do in North America. Another Norwegan tradition is feeding small birds that have a hard time finding food in the cold snowy climate. The bird food is even made as decorations at Christmas.
Because Jesus cannot be talked about in schools and day cares, sadly Jesus is not the main focus of Christmas in Norway. You'll see hundreds of Santa's to every one baby – Jesus in a manger in shopping malls.
To say Merry Christmas in Norwegian is "God Jul"
Join me each weeknight at 8:30pm through December 21st. We will  travel to a new country to see how they celebrate Christmas. Listen online at www.zradio.com
Like my evening page on Facebook at http://www.facebook.com/Z88.3EveningShow
Follow me on Twitter @suzlynn