Dare 2 Share Live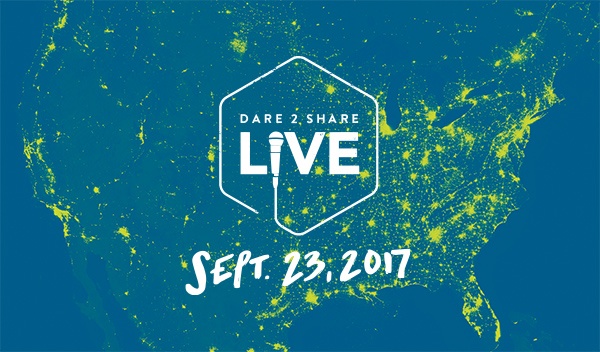 A teen-led movement of gospel conversations from coast to coast.
When you imagine your students as fully devoted followers of Jesus Christ, do you see them reaching out to their friends with the gospel? Dare 2 Share LIVE will help you kick start evangelism in your church!
One day of evangelism inspiration, training and practical outreach, coming to 50+ locations in a live multi-site simulcast September 23, 2017.
COMING TO A CITY NEAR YOU! FIND OUT WHERE
If you have have any questions about Dare 2 Share LIVE or any of Dare 2 Share's events or resources, call 1-866-448-0272.