Resplendency Celebration: Psalm Sunday
Date/Time
Date(s) - 5 Apr 2020
10:00 AM - 12:00 PM
Location
Resplendency
Category(ies)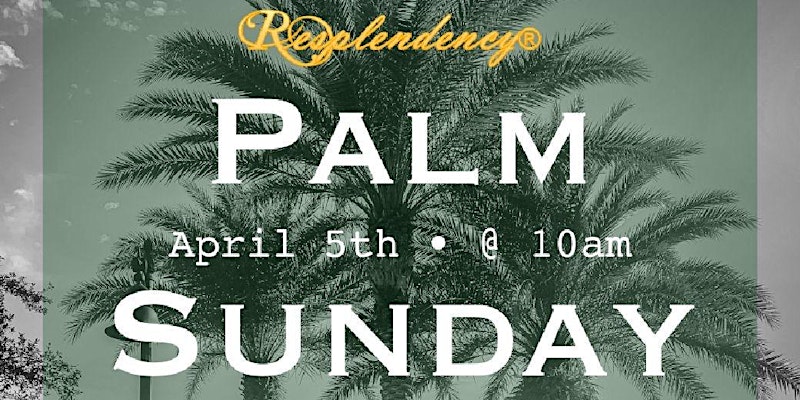 Psalm Sunday celebrates the day Jesus entered Jerusalem. This day is remembered and celebrated as it follows Jesus coming to Jerusalem to fulfill the prophecy of his death and Resurrection on the following Sunday, Resurrection Sunday (Easter Sunday).
Come celebrate this special Sunday before Resurrection Sunday at Resplendency!
This event is open to all ages!
Date And Time
Sunday, April 5, 2020
10:00 AM – 12:00 PM EST
Location
1061 S Sun Dr Suite #1025
Lake Mary, FL 32746
They are located at the Regal Pointe Park. Resplendency is Suite #1025.
Resplendency is a Christian ministry that brings people together! Resplendency shares the good news with those who have not yet believed and nurtures the faith of other Christian believers. They choose not to be just another church. They are a ministry that is ready to work with communities, businesses, other ministries, churches and whosoever. They would love the opportunity to discuss how they can serve you.
For questions or concerns please CONTACT via email at nancy@resplendency.com or by calling (407) 732-7422.
www.Instagram.com/resplendencyinc
www.Twitter.com/ResplendencyInc