Resplendency ONLINE Celebration: Good Friday Live @ 7 PM EST
Date/Time
Date(s) - 2 Apr 2021
7:00 PM - 8:00 PM
Location
Resplendency, Inc.
Category(ies)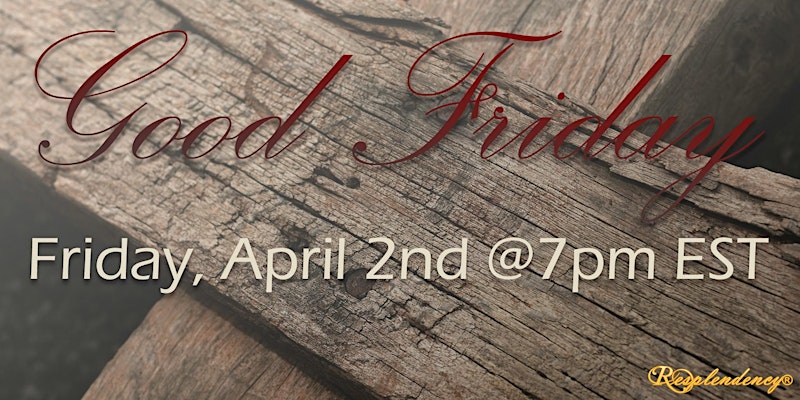 Come join Resplendency ONLINE event as they celebrate Good Friday!
Our Good Friday service will go live on Replendency's Youtube Channel please SUBSCRIBE and RING THE BELL to get the notification when their service goes LIVE.
Date And Time
OUR Good Friday service goes LIVE ON Resplendency's Youtube Channel, On Sunday, March 28th at @ 4 PM EST
For questions or concerns please CONTACT RESPLENDENCY via email at nancy@resplendency.com or by calling (407) 732-7422.
www.Instagram.com/resplendencyinc
www.Twitter.com/ResplendencyInc