Resplendency's Celebration: Mother's Day – ONLINE
Date/Time
Date(s) - 9 May 2021
4:00 PM - 5:00 PM
Location
Resplendency, Inc.
Category(ies)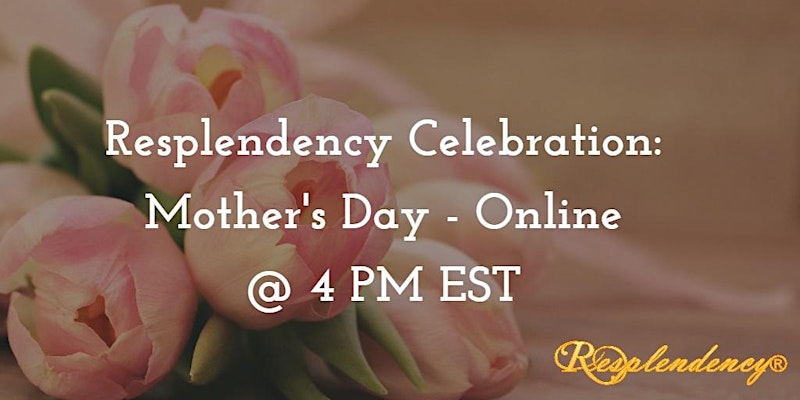 Happy Mothers Day!
Mother's Day is a wonderful day to celebrate and honor all mothers, motherhood, and the effect of motherhood.
Come listen to a special Mother's day encouragement from Pastors Chris and Natalie.
Come listen for a 30 minute Encourage from Resplendency LIVE ONLINE
Proverbs 31:25: "She is clothed with strength and dignity
Join in for a time of encouragement and prayer.
Date And Time
Sunday, May 9, 2021
4:00 PM EST
Location
Resplendency is a Christian ministry that brings people together! Resplendency shares the good news with those who have not yet believed and nurtures the faith of other Christian believers. They choose not to be just another church. Resplendency is a ministry that is ready to work with communities, businesses, other ministries, churches, and whosoever. They would love the opportunity to discuss how they can serve you.
For questions or concerns please CONTACT RESPLENDENCY via email at nancy@resplendency.com or by calling (407) 732-7422.
www.Instagram.com/resplendencyinc
www.Twitter.com/ResplendencyInc