Resplendency's Women's Conference: Draw The Line
Date/Time
Date(s) - 4 Apr 2020
10:00 AM - 1:00 PM
Location
Resplendency
Category(ies)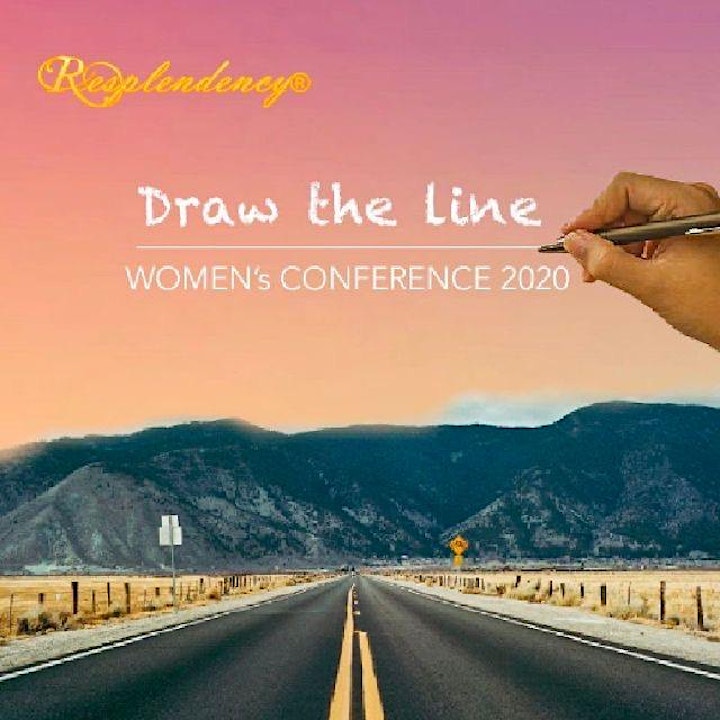 Resplendency's 2020 Women's Conference
Friday evening, April 3, 2020 at 7 PM-9 PM
Saturday morning, April 4, 2020 at 10 AM- 1 PM
REGISTRATION: $20 Per a Women (Non-Refundable)
Registration fee can be paid via mail, mobile app, online, and in-person at one of our Resplendency sessions/meetings. This fee is non-refundable and there is no single day rate (it is $20 regardless of if you attend one or both days).
Mail checks to our address and make checks to "Resplendency" and write in the memo "Women's Conference 2020"
Check out Resplendency's Women's Conference 2020 Merch Here!
It is vital we decide to draw a line and set limits. God has ordained each day and gives each of us 24 hours for our good. Drawing a line is a purposed heart determined, purposed and discerning to not allow more than what we have endured. God knows where we each are and what we are walking through.
Come join as women young and old gather to learn more from God's Word and treasure what is excellent in a deeper understanding practically. There are things in our lives that we must: "Draw a Line."
Philippians 1:9–10
"And this I pray, that your love may abound more and more [displaying itself in greater depth] in real knowledge and in practical insight, so that you may learn to recognize and treasure what is excellent [identifying the best, and distinguishing moral differences]"
Location
1061 S Sun Dr Suite #1025
Lake Mary, FL 32746
We are located at the Regal Pointe Park. Resplendency is Suite #1025.
Check out Resplendency's Women's Conference 2020 Merch Here!
Resplendency is a Christian ministry that brings people together! Resplendency shares the good news with those who have not yet believed and nurtures the faith of other Christian believers. They choose not to be just another church. They are a ministry that is ready to work with communities, businesses, other ministries, churches and whosoever. They would love the opportunity to discuss how they can serve you.
For questions or concerns please CONTACT via email at nancy@resplendency.com or by calling (407) 732-7422.
www.Instagram.com/resplendencyinc
www.Twitter.com/ResplendencyInc